Where ever you live in the world, I can always come to you for a weekend seminars or such. It's not always easy when you want to practice for someone but they live so far away. Rather than you coming to the instructors country you can always talk to your local agility club or just get a few friends together and arrange for the instructor to come to you. Below you can see some prices so you know where the cost will land. Just don't forget to add the cost for the flight, transport to and from the airport and housing if you don't fix these things yourselves. I don't need no fancy hotel, I'll be happy to share the home of a fellow agility enthusiast while abroad ☺

After the seminar, when I get back home, I'll send you the invoice by e-mail.
♥ 850 kr/ h or
♥ 3 250 kr/ half day (4 hours) or
♥ 6 000 kr/ day (8 hours)

I can fly out of Arlanda Airport or Skavsta Airport.

1 000 kr is approx. 100 €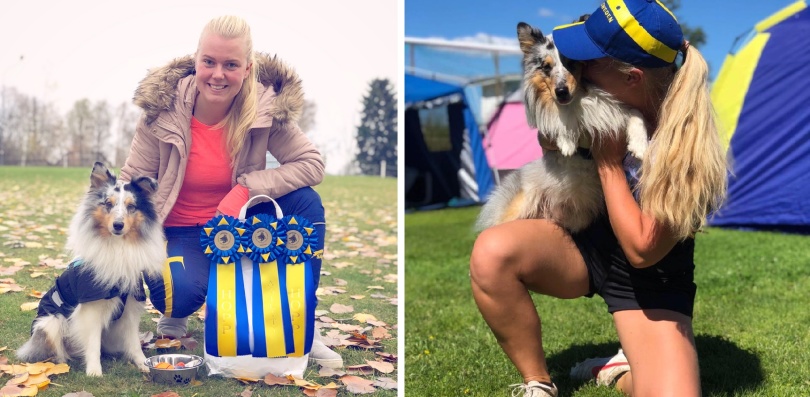 My seminars will be held at my local club Haninge BK in Jordbro just south of Stockholm during summertime and during wintertime in a fitting arena. The prices will vary a lot since I have to consider how many teams I'll have, how much time we have, if the seminar is one day or more, what the arena costs and so on. So there is no fixed price but I'll be clear when I write the price over at the current seminars page.

Everything is always included in the cost of the seminar, such as my gas milage, field rent.