Agility with annelie hermansson
My name is Annelie Hermansson and I'm an agility trainer based in Sweden. The grey star you'll see everywhere on this website is my sheltie Dante who's been in Team Sweden since 2018 and the black one you'll see is my youngest star Alvin (or should I say All Win??).

Through All In Agility I hold private trainings, courses, seminars, online private seminars and courses and so on. I live just south of Stockholm, Sweden but travel all over to help future stars develop their handling and knowledge of agility. I am also a FCI certified agility judge and travel far and wide to judge all sorts of agility competitions. My philosophy concerning agility is to always be one step ahead of the dog and focuses on independence, fluency and team work. Hit me up with an e-mail if you have any questions or propositions.

annelie@allinagility.se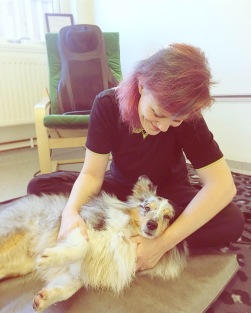 DogMotion is a rehab and wellness centre which offers physical check-ups, water treadmill, vibration platform, 4 leg check, massage, laser and so on to help the sick dog get better and to keep the healthy dog healthy, especially a sporting dog like Dante. Eva and Lina, who both are physiotherapists for dogs, makes sure Dante is in peak shape for all the important competitions and keeps his body healthy. Check out their website if you live in or are visiting Sweden and want to do a check-up on your dog ☺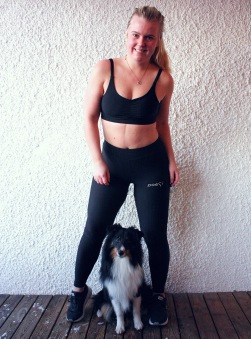 Poesi means Poetry and their sportswear certainly are poetry! Poesi has the absolute best tights I've ever worn, they stay up and fit like a second skin. On top of that they come in many different patterns and colours. They also offer tank tops and sports bras that fit perfectly and makes you feel like you can conquer everything.

You always get 20% off at their online shop with my code:
allinagility20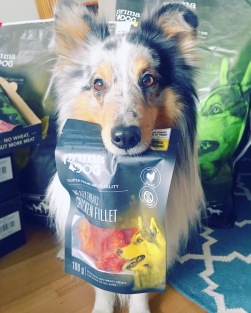 PrimaDog's mission is to ensure that dogs enjoy a happy and healthy life. Therefore, we want provide dogs a well-balanced diet that fulfills their natural nutritional needs. Every dog deserves a home and to be treated well. We carry our responsibility on this important matter and donate from our charity funds to solely help homeless and underprivileged dogs in Europe. That means that when you buy a PrimaDog product you will also make a contribution because 1% of our profit is donated to animal charity.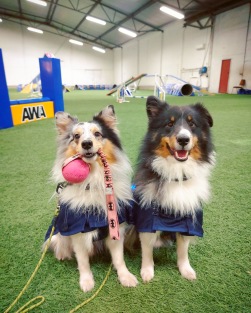 Back2Nature is a Swedish company who also produces their products here in Sweden or in close countries. They can offer tug toys, coats for sport dogs, leashes and collars and so much more. They have their own products as well as stock other products as well. They have quality toys for the best price there is on the market and even Alvin hasn't shred one yet! And I mean the Swedish Tug Toy is a must for us ☺